Biogenics Research Institute is an independent, fully staffed and equipped clinical research facility dedicated to the proficient performance of clinical drug trials. Research studies undertaken at the center focus on investigational medications for the treatment of asthma, rhinitis, and other allergic and respiratory disorders in children and adults. 

Biogenics Research Institute was founded in 1993 by Robert L. Jacobs, MD, a board certified internist/allergist/immunologist. Dr. Jacobs is the principal investigator for most of the research studies performed at the center. Additional investigators include Daniel A. Ramirez, MD and Robert M. Ramirez, MD, both board certified internists/allergists/immunologists who joined the private practice and research facility in 1996 and 2012, respectively.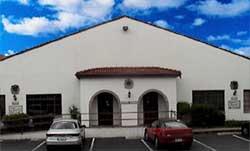 Located near the South Texas Medical Center in San Antonio, Texas, Biogenics Research Institute is affiliated with the aforementioned physicians' group practices. The private practice provides care for approximately 10,000 patients and the majority of research study subjects are recruited from this in-house population. The established physician/patient relationship and the familiarity of medical care translate into a high degree of patient safety, compliance, and follow-through in research studies in which the patients are enrolled.

Biogenics Research Institute has earned its reputation for excellence through professionalism, attention to detail, and accountability in clinical research. Every trial is organized and conducted in a way that emphasizes patient safety, maintains protocol adherence, and ensures accurate data entry. Whether large or small, each study benefits from the actualization of this approach resulting in the highest quality of clinical research.